Adulting is hard enough without zits, but many of us still get breakouts well beyond our teen years. Acne affects approximately 50 million people in the US alone, making it the most common skin condition and, while most often found in teenagers, can follow many people well into their 40's. Things like stress, diet and hormonal changes can all cause breakouts and a man's oilier skin, larger pores, and more active sweat glands pose a particular threat. If you suffer from breakouts, you're likely well-versed in spot treatments and over the counter remedies, but using a good face soap for acne can help keep zits from popping up in the first place.
What to Look for in a Men's Acne Face Wash
Since men's skin can be particularly oily, using the wrong kind of cleanser can cause dirt and sebum to be lodged inside pores and lead to breakouts. Avoiding heavy cream cleansers can be helpful, so you don't bog down your skin. Look for formulas that contain salicylic acid, which will help deep-clean pores and remove dead skin cells from the surface. If you have sensitive skin, try to avoid fragrances and astringents that can strip and irritate already angry skin. And look for products that are gentle enough to use every day, since the best thing you can do to clean your skin is to actually wash it.

1
Cetaphil PRO DermaControl Oil Removing Foam Wash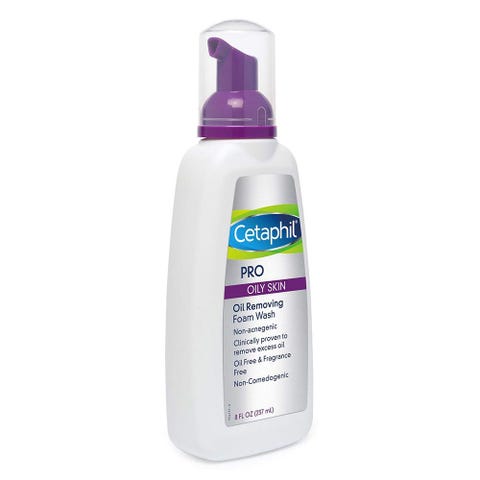 Yes, it's possible to have both sensitive and oily skin, which is why this face wash from the classic skincare line Cetaphil is so great. It won't irritate skin with excess chemicals or fragrance and it includes zinc to help control shine and oil production.

2
Biore Charcoal Acne Daily Cleanser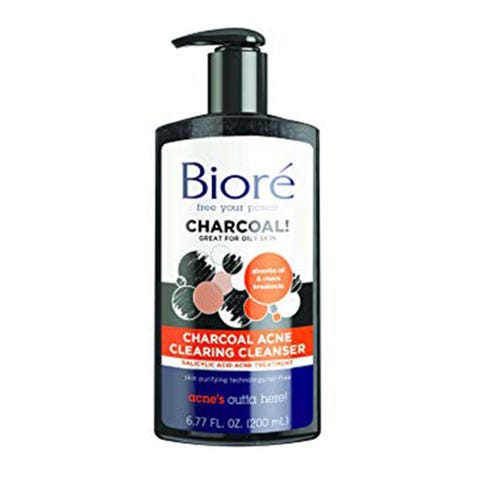 Charcoal has been used for hundreds of years, because of its proven detoxifying properties. Paired here with acne-fighter salicylic acid, the cleanser offers a double dose of deep cleansing.

3
Neutrogena Rapid Clear Stubborn Acne Facial Cleanser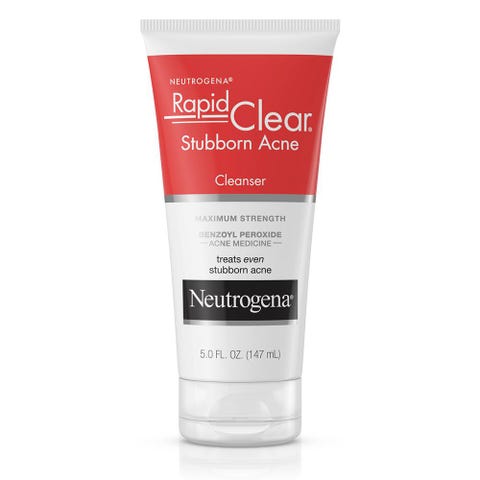 The addition of benzoyl peroxide (a powerful and proven acne-fighting ingredient) makes this cleanser ideal for those who suffer from chronic or cystic acne. It's especially good at treating those painful zits that sit below the surface.
4
Paula's Choice Clear Pore Normalizing Cleanser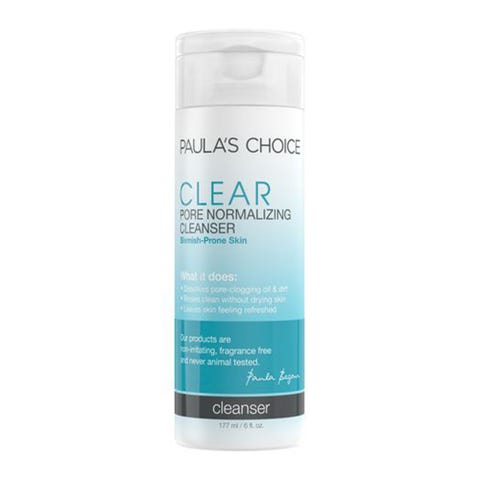 This cooling gel cleanser is ideal for combination skin since it uses salicylic acid to attack breakouts and deep-set dirt but won't dry out areas prone to tightness or flakiness.

5
Kiehl's Blue Herbal Acne Cleanser Treatment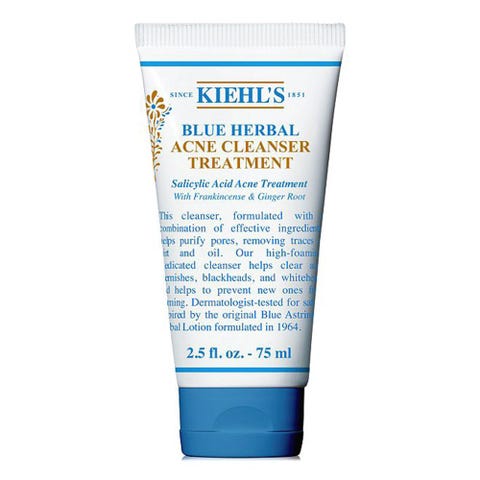 The foam in this sudsy cleanser uses the all-important salicylic acid (see a trend here?), but also has botanicals like cinnamon bark and ginger root extracts to help soothe angry, irritated skin.

6
Murad Acne Control Clarifying Cleanser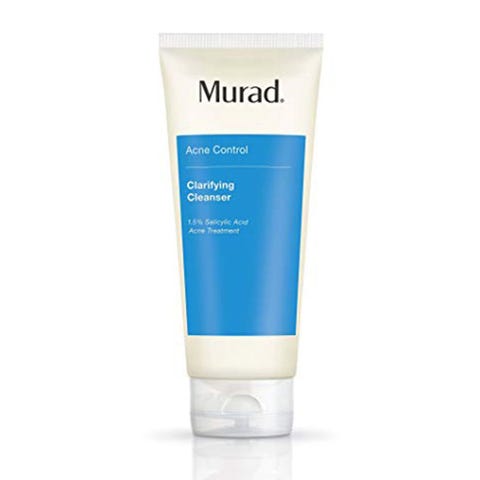 The salicylic acid in this effective cleanser is encapsulated, meaning it easily sinks into skin and keeps working even after you've washed your face. It also has silver citrate which is said to have antibacterial properties.
7
Beautycounter Countercontrol Clear Pore Cleanser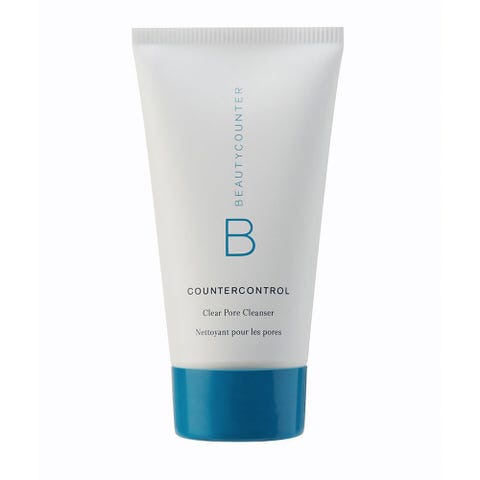 This cleanser uses naturally-based ingredients like jojoba beads to gently scrub away grime and dead skin cells, while aloe vera extract soothes irritation.

8
La Roche-Posay Effaclar Deep Cleansing Foaming Cream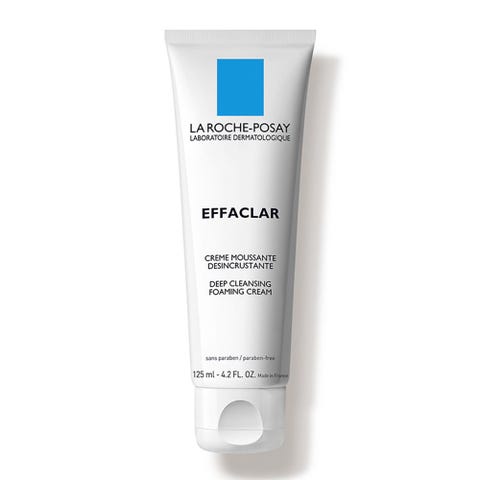 This cleanser is on the rich side, but is great for oily or combination skin to keep breakouts at bay (and control shine throughout the day). The combo of acids is potent, but gentle enough to use every day.

9
Peter Thomas Roth Acne Clearing Wash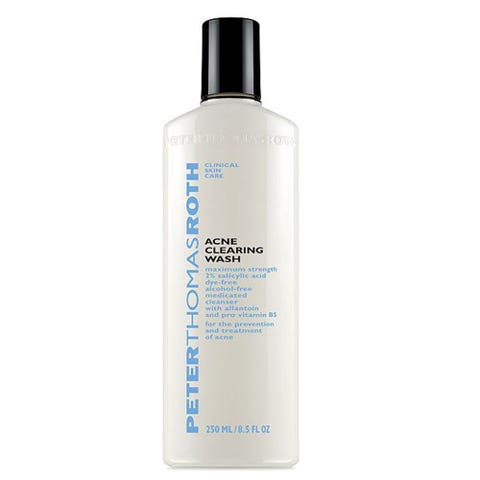 The breakout-busting salicylic acid in this cleanser is paired with vitamin B5 to soften and protect dry skin, without causing your skin to feel tight. It's a thin line between cleansing excess oil and completely stripping away the skin barrier and this cleanser walks that line well.
10
Dermalogica Medibac Clearing Skin Wash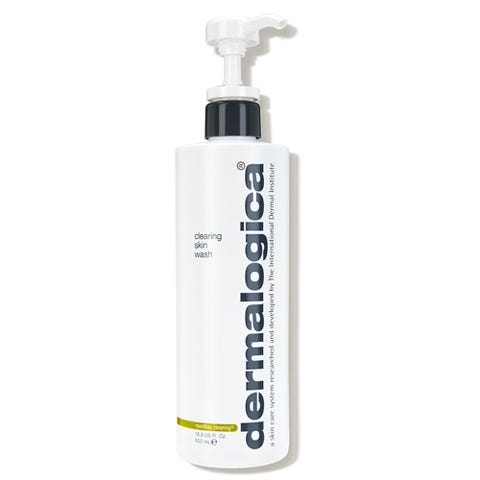 This gentle foaming cleanser has salicylic acid to combat both breakouts and blackheads, along with the benefits of eucalyptus and tea tree extracts to soothe irritation.