Summer colognes are like shorts: no one needs to wear them, but damn, do they feel good. After a long winter of cozy, warm smells, it's refreshing to lighten up a bit and air things out.
The secret of summer fragrances is that the ingredients should come from summer things: citrus, plants, flowers. There are even colognes with "marine" notes, which is fancy fragrance-person speak for trying to capture the smell of water. This usually translates into the smell of the beach, which if that's not summer-y, I don't know what is.
The best way to choose a summer scent is to pick something with notes you're already familiar with or are known for wearing. Chances are, since we're talking men's cologne here, those notes are musk, wood, vetiver, or leather. You know, man stuff. Summer fragrances will have those same elements but blend them with lighter fare to make them less heavy and more seasonally appropriate.
The other way to choose a summer cologne is to think about who you want to be, where you want to go, and what you wish you were doing while you're sitting in that board meeting staring out the window. Summer, after all, is about having fun and with the best colognes, you can smell like you've been having fun even if you've been stuck at your desk.

1
IF YOU WANT TO TOUR WINERIES IN YOUR TESLA
Chanel Bleu de Chanel Eau de Parfum Fragrance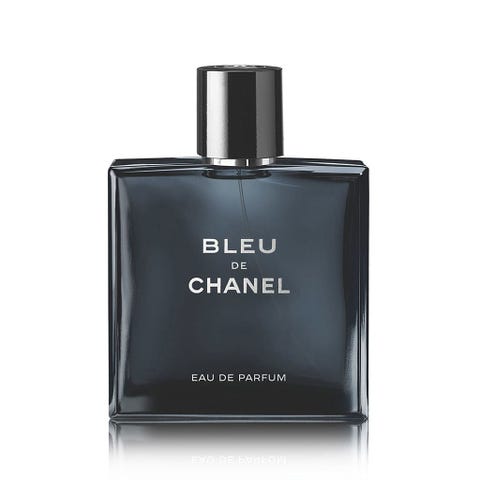 Bleu de Chanel is the scent of a gentleman. It's crisp, refined, and elegant, but not like an old person. It doesn't rely on musk the way some more traditional "gentleman" colognes do and instead uses top notes of citrus and mint to bring a burst of freshness layered with woody green notes. It's like driving with your windows down along the coast on your way to your multi-million dollar country home.

2
IF YOU SPENT YOUR VACATION MONEY ON THE LATEST SNEAKER DROP
Byredo Eleventh Hour Eau de Parfum Fragrance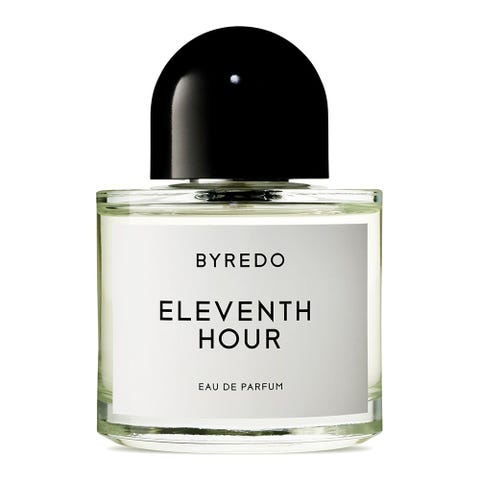 Byredo colognes are like smelling as if you live inside Instagram: they create a lifestyle. They're cerebral, unexpected, and totally photogenic. Eleventh Hour, which was inspired by the end of the world, is the olfactory equivalent of wearing a really, really cool outfit. Bergamot, tonka bean, wild fig, and rum sound like they'd make a weird cocktail, but they give this cologne a masculine depth. It's a little in your face and something not many other people are going to recognize, so it also gives you the opportunity to say "Oh, you don't know about Byredo?
3
IF YOU WANT TO VISIT ITALY WITHOUT SPENDING A FORTUNE
Dolce & Gabbana Light Blue Sun Cologne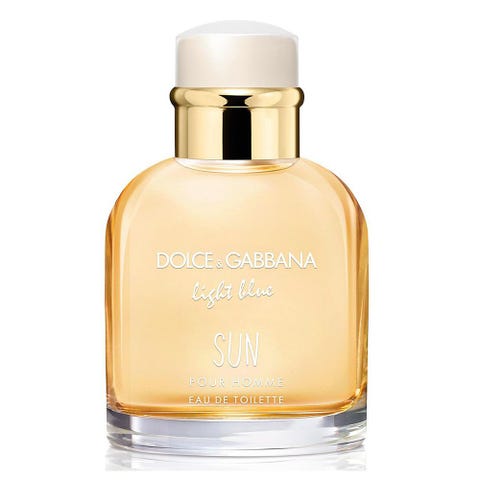 What's the best way to make something summery? Throw it in the sunlight! That's what distinguishes Dolce & Gabbana Light Blue Sun from the original. The cologne features a heavy dose of citrus, the sunniest of all fruits, and even has a hit of ozone, which in fragrance speak is the smell of sizzling air. There's still enough wood in there to keep it masculine and grounded, specifically cyprus which is very Italian. It's the best way to feel like you're in Capri, even if you're staying in Sarasota.

4
IF YOU WISH YOUR SUMMER HOME WAS A SUPER YACHT
Tom Ford Costa Azzurra Acqua Cologne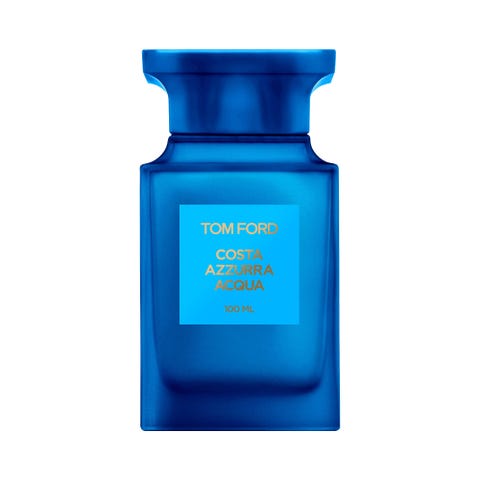 Costa Azzurra Acqua is the smell of the most over the top vacation ever. It's crisp and bright (thanks to lemon and something called cistus) while also fresh and woody (that's the juniper berry and myrtle). It's like sunbathing on the deck of a yacht, then diving straight into the ocean to cool off before a butler hands you a soft white towel and a Negroni as you climb up the ladder.
5
IF YOU WANT TO BE THE BIGGEST HIPSTER AT THE BARBECUE
Le Labo Tonka 25 Fragrance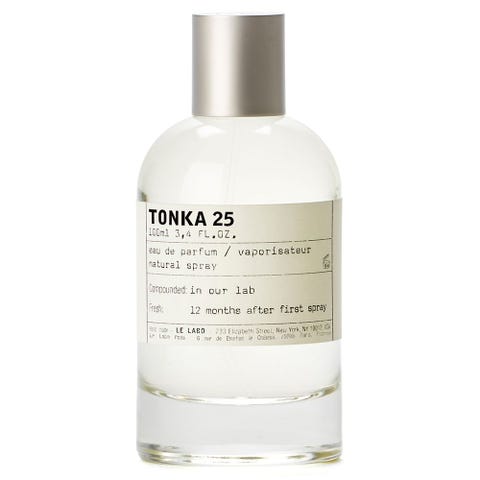 Le Labo will always be associated with a certain hipper-than-thou vibe, even if their most famous scent, Santal 33, has become so ubiquitous that it might as well be piped into the air like Cinnabon. Instead of following the hip heard, try one of their more underrated colognes like Tonka 25. This scent answers the question: how you do make a summer musk? And the answer is: put it through the ice cream machine. Tonka, which smells like vanilla, rounds out musk to make it lighter and less oppressive and, in this scent, a shot of orange flower screams summer.

6
IF YOU'RE RUNNING YOUR STARTUP FROM A POOLSIDE LOUNGER
DedCool Ivy Blanc Cologne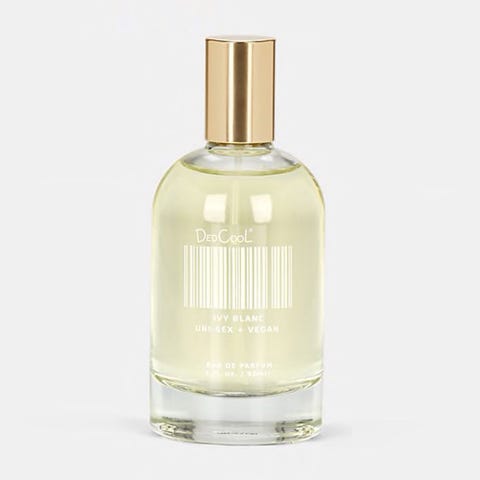 These days, sustainability is status, but it's hard to find good natural colognes that don't leave you smelling like you work at a food co-op. Los Angeles-based DedCool cracked the code, with layered unisex fragrances that smell just as good (if not better) than the designer ones. Ivy Blanc is spicy (from pink peppercorn) and deep (from incense) and masculine without being aggressive (from oakmoss). It's like your friend whose kombucha business turned him into a CEO, but hasn't let it go to his head.
7
FOR GUYS WITH MULTIPLE MEDITATION APPS ON THEIR PHONE
Carlen Parfums Aztec Noir Fragrance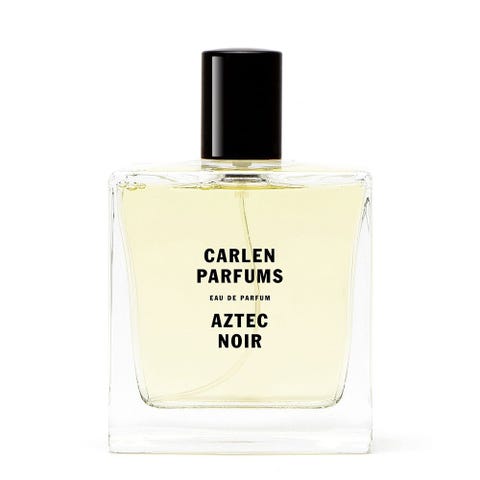 Inspired by "Pre-Colombian purification rituals," Carlen's Aztec Noir feels like an energy healer blowing a cloud of Palo Santo smoke in your face. In a good way. It's smoky without being heavy, like sitting on the edge of a cedarwood campfire during a vision quest. There is mystery about this cologne, thanks to the heady mix of palo santo and incense, and begs anyone around you to lean in and give you a sniff. Also in a good way.
8
IF YOU'D RATHER VISIT THE PYRAMIDS THAN THE PALISADES
Memo Paris Moroccan Leather Cologne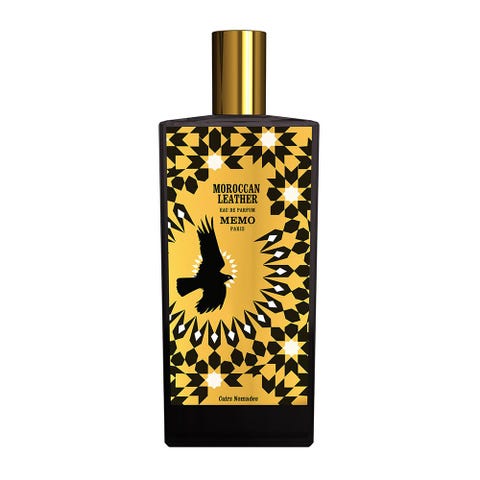 Leather notes are nothing new when it comes to men's fragrance, but they're often heavy and feel like wearing a biker jacket on the beach. In the case of Memo Paris Moroccan Leather though, it's more like wearing leather sandals as you shop for exotic rugs. That's because it's layered with florals like orange blossom and iris, but also greens like vetiver and spices like pepper. And it makes you smell like a world traveler even if you've never left your hometown.
via 8 Best Summer Colognes for Men 2019 – How to Pick Your Fragrance for Summer