If you were to hand out skincare superlatives, antioxidant serums would win Most Popular, and for good reason. These concentrated formulas are just so freaking effective when it comes to maintaining a healthy complexion.
"Antioxidants help protect skin from oxidative damage due to free radicals formed through UV rays and pollution," explains Howard Sobel, MD, a cosmetic dermatologist in New York and founder of Sobel Skin. "Plus, antioxidants can improve dull-looking skin and work with SPF to boost sun protection."
It's crucial to apply an antioxidant serum during the day and in the evening. "In the morning, layer it under a moisturizer with a sun protection factor of at least 30," says Dr. Sobel. While you snooze, your body naturally builds up a storage of antioxidants, so using a serum at night can help ensure that your skin has enough ready to go in the morning, he adds. Below, find 10 best antioxidants serums to help you put your best—and healthiest—face forward:

1
BEST FOR SENSITIVE SKIN
AVÈNE A-OXITIVE ANTIOXIDANT DEFENSE SERUM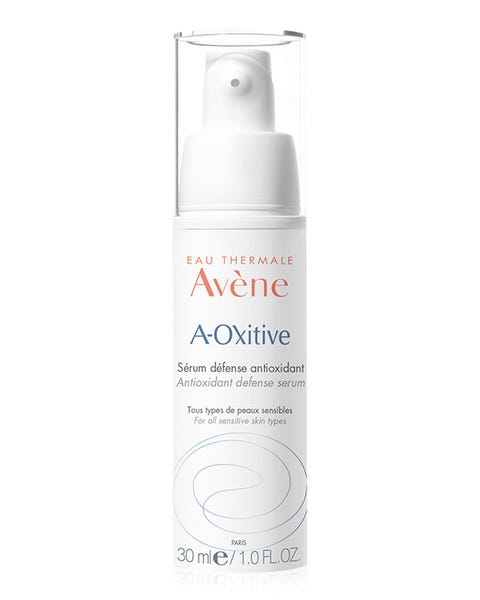 If you have sensitive skin, then you've surely heard of Eau Thermale Avène, the French pharmacy brand known for its gentle formulations and soothing thermal spring water. Because of this, Dr. Sobel recommends this antioxidant serum to anyone dealing with a sensitive complexion.

2
BEST CULT CLASSIC
SKINCEUTICALS C E FERULIC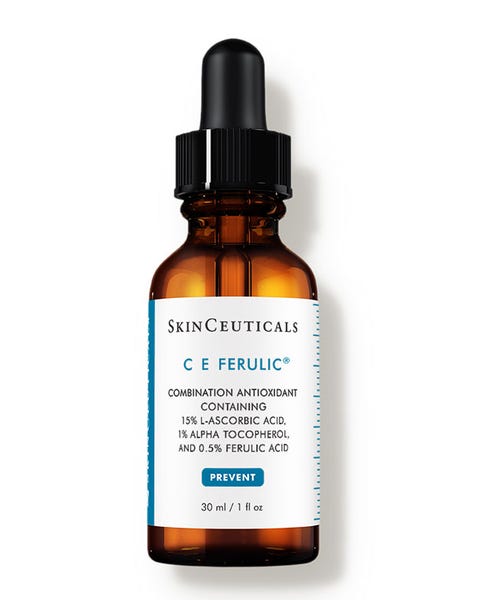 Skinceuticals' C E Ferulic is one of the most beloved beauty products of editors and dermatologists alike. This vitamin C  powerhouse fights off environmental damage while also brightening, firming, and minimizing the look of fine lines.

3
BEST BRIGHTENER
SUNDAY RILEY C.E.O. RAPID FLASH BRIGHTENING SERUM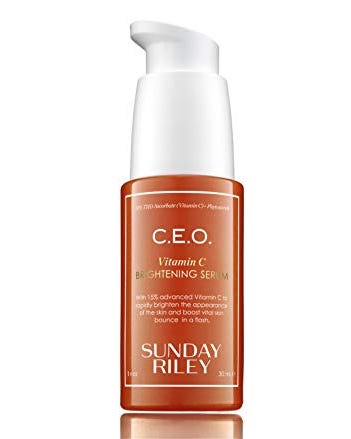 For those mornings when your face looks dull, lifeless, and basically needs all the help it can get, count on this formula to save the day. The rapid brightening powers can be attributed to its potent 15 percent THD ascorbate (a.k.a. the gold standard of vitamin C), which majorly ups skin's luminosity.
via 10 Best Antioxidant Serums 2019 – Dermatologist-Recommended Serums