Sparkling water is basically everywhere these days (I'm looking at you, La Croix and Spindrift)—and I am very much here for it.
So it's not shocking that some brands have started adding alcohol to the mix, resulting in bubbly beverages that promise a delightful buzz—for around the same alcohol by volume (ABV) as most light beers.
But just because they're clear, fizzy, and refreshing doesn't mean you should start chugging like a college kid. "Spiked seltzers are very much still booze, so it's important that you avoid drinking on an empty stomach since food helps delay the absorption of alcohol and that you remember to hydrate with at least one glass of water for every drink," says Laura Iu, RD, a nutritionist in New York City.
And don't be fooled by the fruity "natural flavors," spiked seltzers don't provide much, if any, nutrition.
If you want to give this buzzy beverage a go, try out these nutritionist-approved hard seltzers that are worth the hype: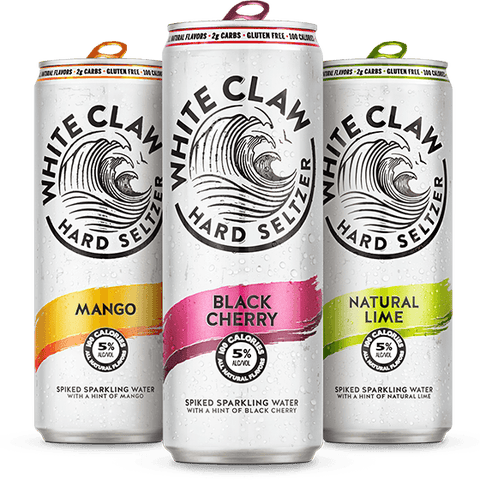 COURTESY OF WHITE CLAW HARD SELTZER
White Claw
drizly.com
$10.99
What you see is what you get with White Claw, which boasts a pretty transparent ingredient list that includes seltzer water, gluten-free alcohol, cane sugar, and a hint of fruit. As for taste? "The best!" according to Iu, who calls the raspberry flavor her fave because it "tastes like seltzer with muddled berries."
Per serving: 100 calories, 2 g carbs, 2 g sugar, 20 mg sodium, 5% ABV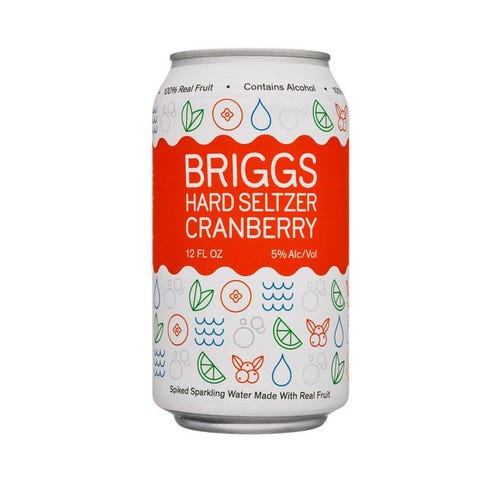 COURTESY OF BRIGGS HARD SELTZER
Each can has only three (yes, three!) ingredients: filtered water, alcohol from cold-brewed sugar, and fruit juice from 100 percent real fruit.  "For calories and health, Brigg's takes the win," says Katie Bishop, RDN, a virtual dietician at
By the Root Nutrition
.
Per serving: 108 calories, 1.7 g carbs, 0 g sugar,  5% ABV
3
SPIKED & SPARKLING HARD SELTZER MIX PACK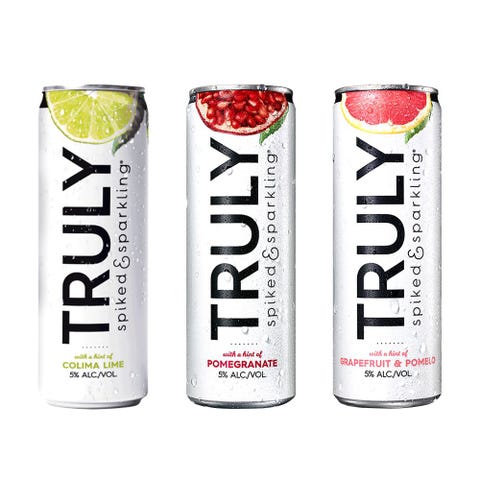 COURTESY OF TRULY SPIKED & SPARKLING
Known for its light, crisp flavors (lookin' at you, Colima Lime!) that Bishop describes as "less intense," this is a good option if you love drinking fizzy beverages. It's also 100 percent gluten-free.
Per serving : 100 calories, 2 g carbs, 1 g sugar, 25 mg sodium, 5% ABV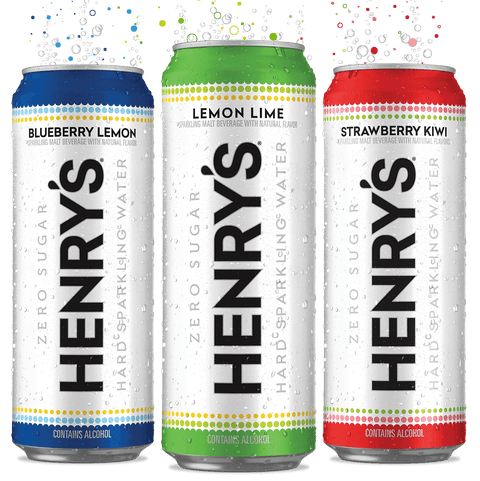 Coming in at just 88 (!!) calories, Henry's Sparkling Water is the lowest cal drink on this list. Another stand-out stat for Henry's? It's 4.2 percent ABV, which is on the lower end of most alcoholic drinks, making it a good go-to for when you're not in the mood to get too tipsy.
Per serving: 88 calories, 1.7 g carbs, 0 g sugar, 4. 5% ABV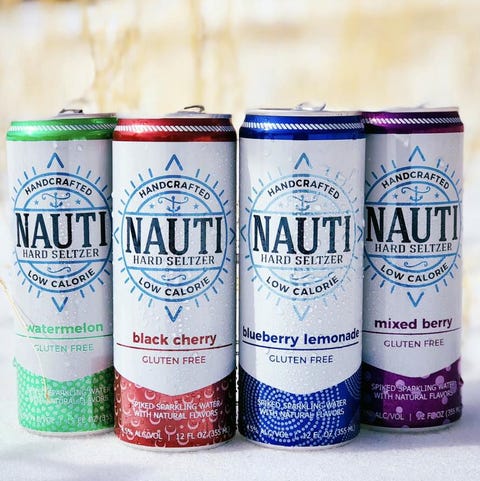 COURTESY OF NAUTI HARD SELTZER
This low-cal creation is for beer fans—it has a bit of a foamy consistency when you pour it. And Nauti offers some flavors, such as cranberry, reminiscent of fruit-flavored beers (think: keto-approved Michelob Ultra).
Per serving: 100 calories, 4 g carbs, 2 g sugar, 75 mg sodium, 4. 5% ABV