During the day, your face collects a lot of the dirt, oil, and debris you encounter, trapping things into your pores and resulting in what can be volcano-sized blackheads or annoying adult acne. It's honestly kind of gross to think about, but it's a fact of life.
Instead of attempting to pop your pimples or simply wash your face, you can go a step further by exfoliating. Using an exfoliant allows you to penetrate deeply into your facial pores and remove all of the crap that's clogging your skin. It smoothes, refines, and cleans below the surface so that you don't break out later.
According to Birch Box, exfoliating can also ease the shaving process along, reduce wrinkles, and get rid of rough, dry patches.
As grooming expert Lauren Rachel told MensHealth.com, guys should exfoliate twice a week, preferably before shaving. First, apply the scrub of your choice onto your wet face. Next, get to scrubbing. Keep in mind that you shouldn't scrub too hard or too roughly and you should use lukewarm water. Following up an exfoliant with moisturizer or a mask will help restore any moisture you may have depleted in the process.
Here's the best news: these seven facial scrubs will easily do the trick when it comes to change your skin for good.

1
Ole Henriksen Transforming Walnut Scrub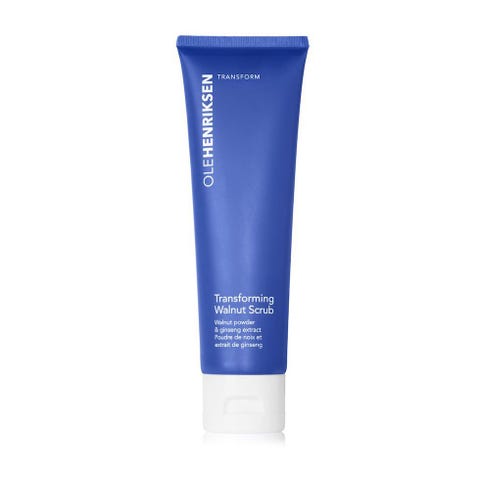 All skin types will enjoy this cleansing, renewing scrub. It "diminishes dullness" in order to provide the face with a more youthful glow. Just call yourself Benjamin Button.

2
Clinique Exfoliating Scrub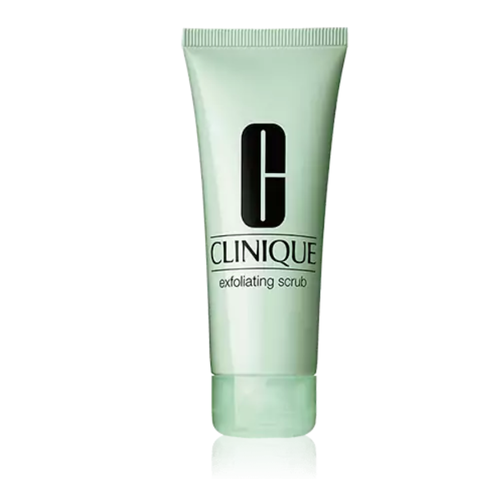 It's important that those with oily skin be especially vigilant about exfoliating. This water-based Clinique exfoliant was made with oily and combination skin in mind, so it won't leave your face looking shiny or sweaty due to excess oils.

3
Biore Pore Penetrating Charcoal Bar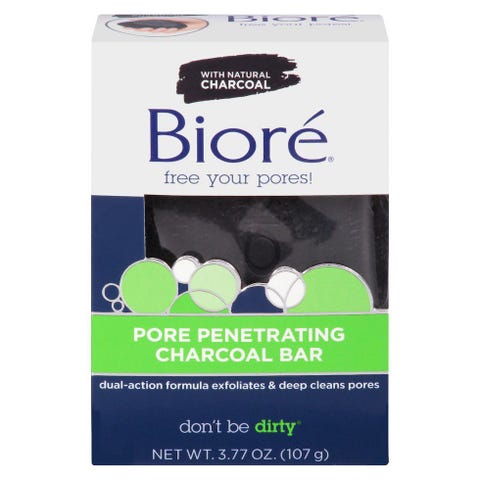 Free your pores from the dirt and gunk of the day with this peppermint and charcoal-infused bar of black soap from Biore. Even better, it's suitable for scrubbing both the face and body, so it doesn't have to be an extra step or process.