Stoked for getting your sweat on outdoors after a long winter cooped up inside the gym? We hear ya: Moving your workout outside is just way more enjoyable than toiling away on a treadmill between four walls.
That doesn't mean outdoor workouts are without their challenges, though. Sweltering temperatures, oppressive humidity, sudden rain showers, and blustery thunderstorms can make it tough to stay comfortable while torching calories. That's why we gathered up the most essential, practical gear for getting active away from the gym, including stuff that'll protect you from the elements or help keep you safe during low-light sessions at dusk or dawn.
1
THE SHOES
Salomon Supercross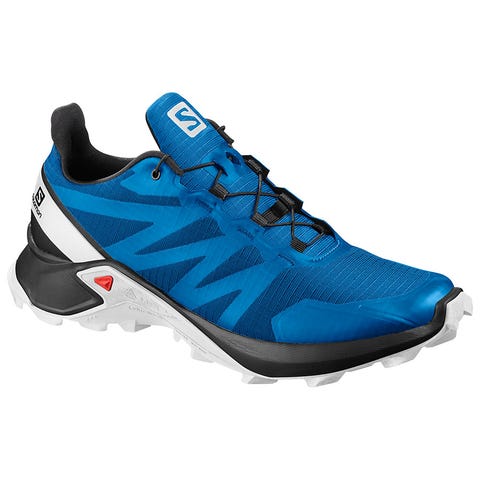 Ripping up and down a rocky, gnarly trail is one of the perfect pleasures of warmer weather. Do it safely and securely in a pair of Salomon's new Supercross.
These cushy all-terrain trainers have a lightweight but resilient nylon ripstop upper, and are shod with super aggressive lugs that will grip and tear though any trail slop. The extra-long heel tab and Quicklace system are practical bonus features that make pulling on these trail tacklers a breeze.
2
THE SHORTS
Fourlaps Bolt 7"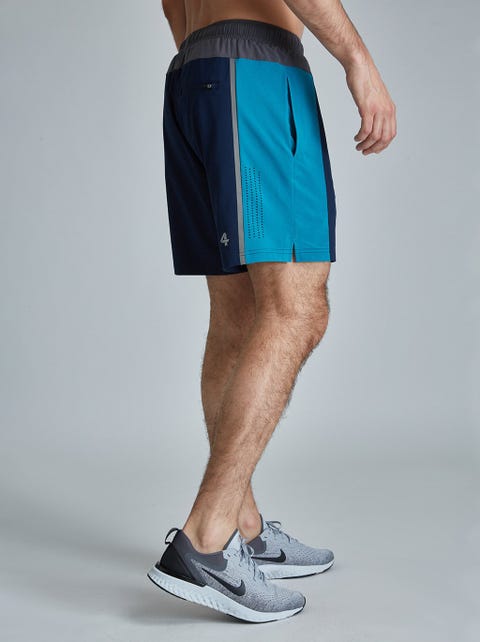 A great pair of training shorts are a beautiful thing, despite most being boring black or grey. Not the Bolt, which brings color-blocking design to workout wear in a bunch of cool combos like red and blue and purple and black.
A wicking liner, four-way stretch fabric, laser-cut ventilation holes, and a big zippered back pocket will make workouts a bold break from the ordinary, whether you're outside or in the gym.
3
THE SHIRT
Dæhlie Training Wool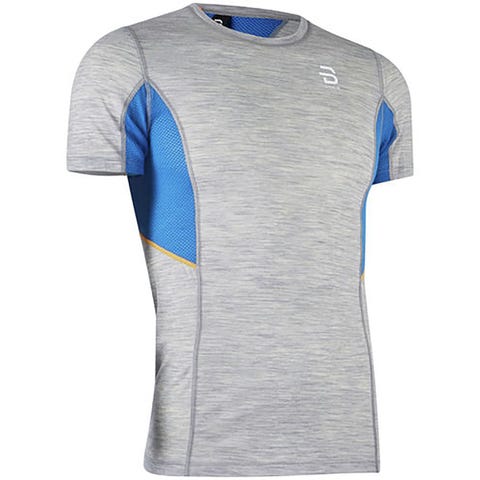 People still can't get over the fact that wool is one of the best workout gear materials no matter the time of year. But the fact is that the natural fiber has built-in temperature-regulating properties that make it perfect for intense outdoor exercise.
Throw on this merino wool shirt before heading out in summer temps and the strategically placed mesh ventilation panels under the arms and along the back will work with the wool to keep you cool.
4
THE PACK
Salomon Agile 2 Set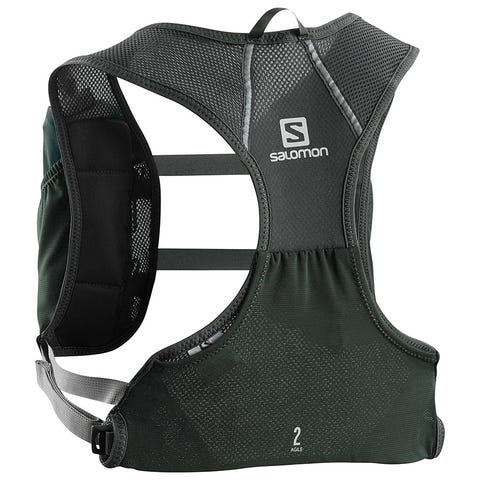 The last thing you want during an intense outdoor workout is a bulky backpack uncomfortably making you even more hot and sweaty. That's why this sleek vest pack from Salomon is a revelation.
It has enough space for your keys, phone, cash or cards, and an energy bar or two in the cool, expandable kangaroo pocket in the back. Plus, it has two chest pockets for two water bottles or other extras. Chafing or overheating won't bother you charging down trails, since it's constructed from 3D air mesh and a four-way stretch fabric.
5
THE HOODIE
GoLite ReBound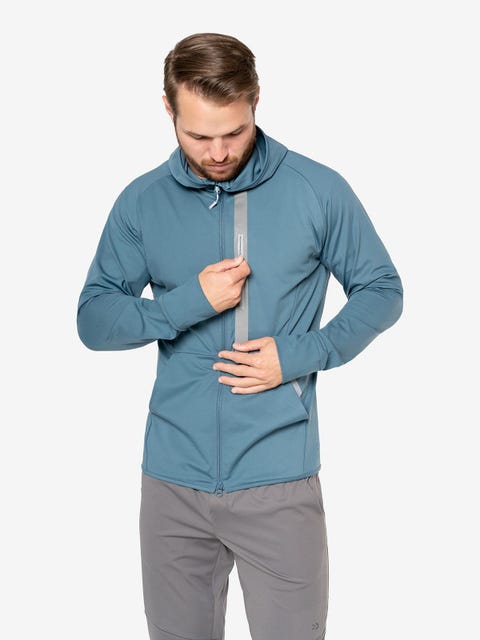 Just as afternoon thunderstorms can surprise you during a spring outdoor workout, so can unexpectedly cold temps after the sun goes down. Bring along a stretchy, warm, moisture-wicking hoodie like this one from GoLite to banish post-workout chills.
Along with 30+ UPF protection from the sun during the day and reflective touches to keep you safe at night, each one is made from recycled plastic — enough to save 20 bottles from ending up in a landfill.
6
THE SOCKS
Balega Blister Resist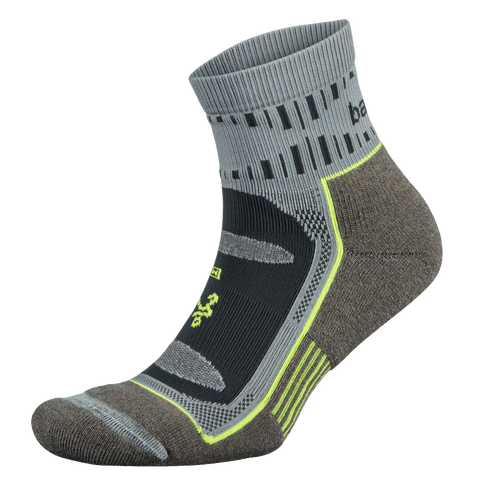 If you're just getting back into moving more after a sedentary winter, blisters can easily form on soft and unprepared feet. But just pop on a pair of these anti-blister socks to banish any painful pus pockets.
Balega mixes mohair and synthetic fibers with mesh ventilation panels to help keep your feet dry and blister-free, no matter how long it's been since you've attempted to take down a few miles.
7
THE RAIN SHELL
Patagonia Houdini Air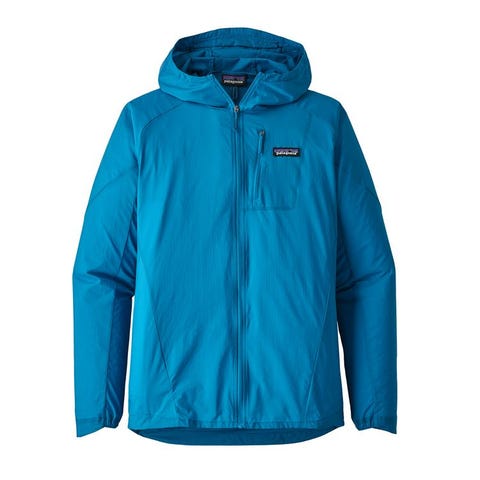 Summer squalls will catch even the most dedicated storm tracker off guard, so pack this light and water-repellent jacket on your next outdoor exercise adventure. The special double weave fabric is textured so you won't feel clammy or sticky during intense exercise.
It's ultra light at just 4.1 ounces, and stashes itself quickly into the small chest pocket for ultimate portability.
8
THE LACES
Nathan Reflective Run Laces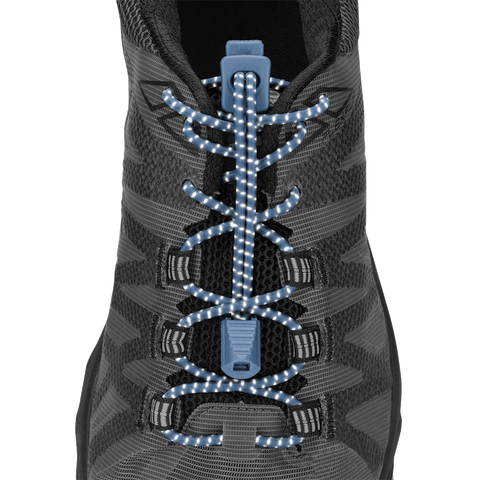 The state of your shoelaces rarely gets much thought — until they blow out mid-run when you're miles from home. But these colorful, lockable laces are made from a tough elastic material that expands and contracts with your movement for lasting durability.
They're also woven with reflective thread, so you'll always be on someone's radar when running after dark.
9
THE HAT
Kavu Trail Runner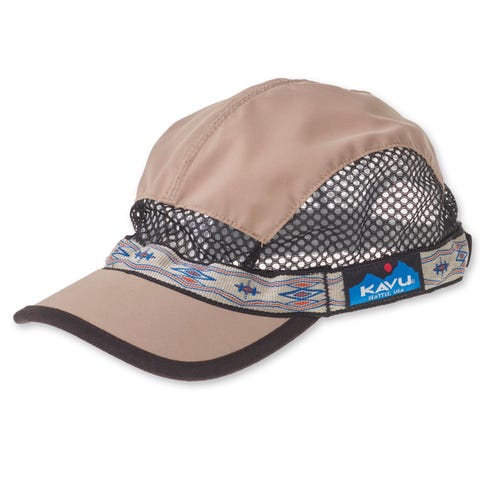 Bring a lightweight hat with you on all your outdoor workouts to keep the blazing sun from burning up your noggin.
Kavu constructed this stylish lid especially to help you stay cool and protected, with airy mesh panels, secure nylon tubing webbing, and black fabric under the bill to help absorb harsh reflections. Best of all, they come in super rad prints like Galactic and Reef Party.
10
THE LIGHT
Petzl Bindi Rechargeable Headlamp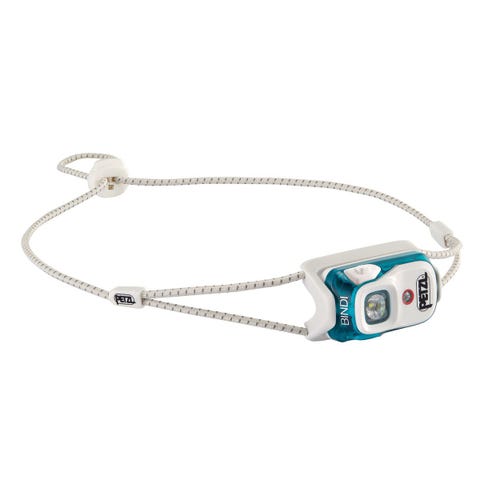 JEANNETTE AURELIE PHOTOGRAPHE
This featherweight, user-friendly headlamp was specifically designed for urban night running by Petzl, so slip one on for your next sunset session.
At only 35 grams, this barely-there light comes with a comfy, quickly adjustable bungee strap for the headband, plus puts out a bright 200 lumens that will bring plenty of light to sketchy trails or gloomy streets.
via Finally Exercising Outdoors Again? Bring These 10 Pieces of Gear.