Coffee is one of the things you (thankfully) don't have to give up if you're on the keto diet—as long as you do it right. If it's topped with whipped cream, or if it contains flavored syrups or sugary creamers, then it might end up throwing you out of ketosis. If you're set on following this super-restrictive diet, then it's important to find a keto-friendly coffee creamer.
"Not all coffee creamers are created equal, especially when it comes to keto," says Karissa Long, CHC, keto expert and global integrative nutrition coach. "Many store-bought brands are full of sugars or high-carb additives that will kick you out of ketosis."
Here are 15 low-carb, keto-friendly coffee creamers that'll help you sip your java as you like it.

1
Keto Coffee Creamer (Cacao)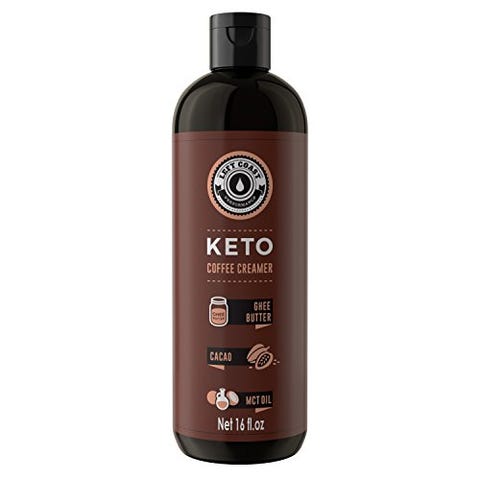 Left Coast Performance
$29.97
Using a blend of MCTs, ghee, and
coconut oil
, this keto coffee creamer is high in fat and has zero carbs. Simply shake first and add ¼ to 1 tbsp to your daily cup of coffee. There are two flavors—original and cacao.

2
Better Half Coffee Creamer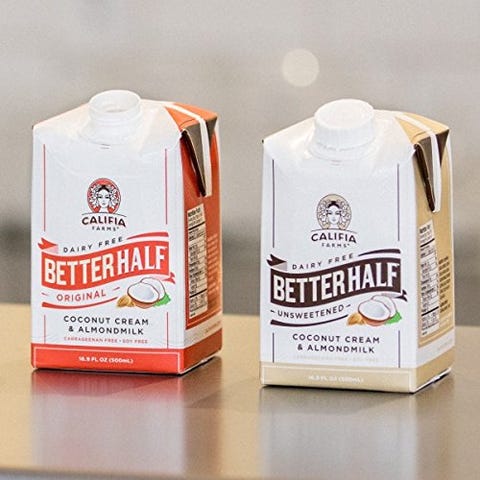 Not only is this coffee creamer keto, but it's also Whole30 compliant, vegan, and gluten-free. With zero carbs and sugar, it has a nice blend of coconut cream and almond milk for flavor.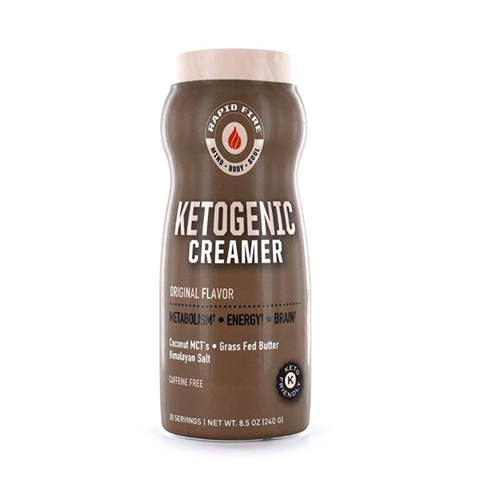 This creamer does have 2 grams of carbs and 2 grams of sugar, but if you plan out your macros properly, you should have no problem staying in ketosis. Plus, it's nice and creamy and has a good dose of fat to keep you full. Add it to tea or coffee.
4
Coffee Creamer, Unsweetened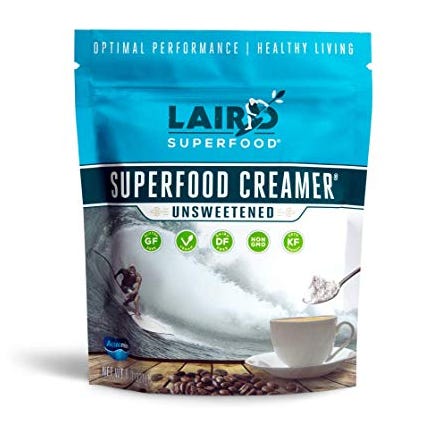 This tasty creamer is dairy-free, gluten-free, and great for any low-carb diet. It has MCTs, coconut milk powder, coconut oil, and Aquamin (sea algae).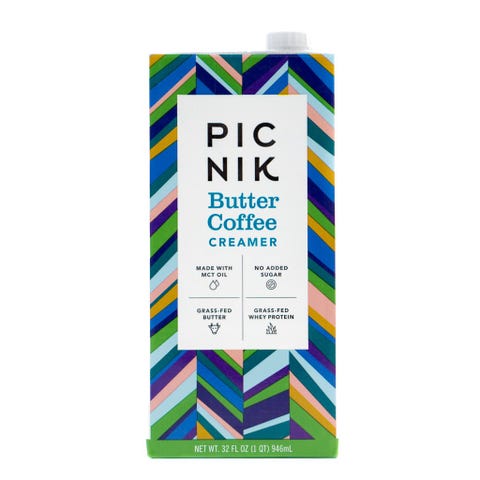 "This creamer needs to be refrigerated, but is one of my new favorites," says Long. "The creamer is made from a combination of grass-fed butter, MCT oil, and grass-fed whey protein. The taste is reminiscent of classic half-and-half creamer, and contains zero grams of sugar."

6
Keto Zone MCT Oil Powder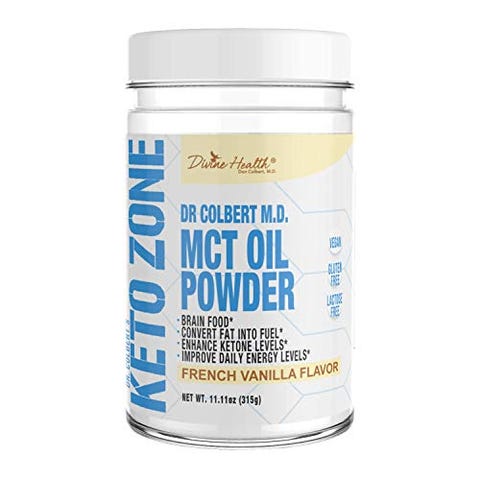 The French vanilla flavor will help you make a keto-friendly version of your favorite sugary vanilla latte. It has a nice creamy texture, zero carbs, and lots of MCTs for healthy fats.
7
Coffee InstaMix Creamer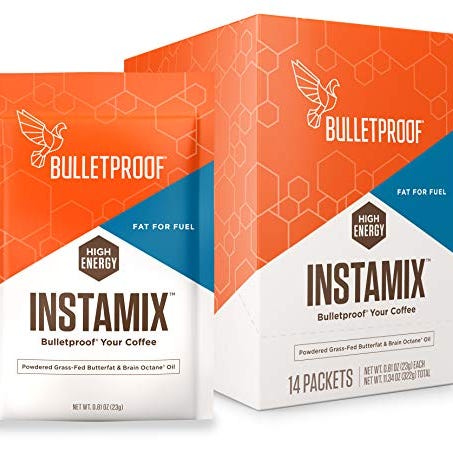 These packs are perfect for when you're grabbing a cup of coffee on-the-go and there's no keto-approved creamer on hand. Using brain octane oil—an oil distilled from the coconut—and grass-fed ghee, it's nice and fatty to keep you in ketosis.

8
Cinnamon Keto Coffee Creamer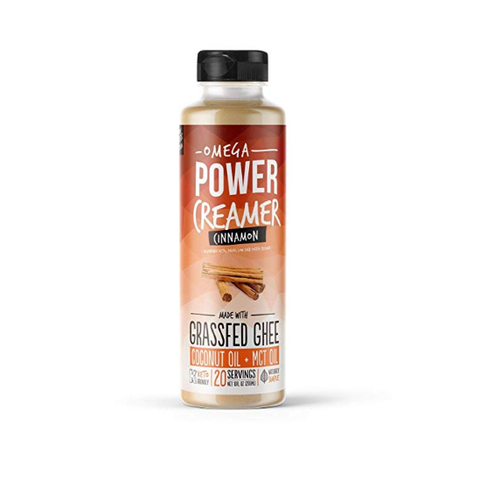 Omega PowerCreamer
$19.95
Do you love adding cinnamon to your coffee? You can still do that on keto. But if you want a little extra cinnamon zing, try this keto-friendly coffee creamer. You can even add it to keto pancakes for a little extra flavor.

9
Coconut Collagen Creamer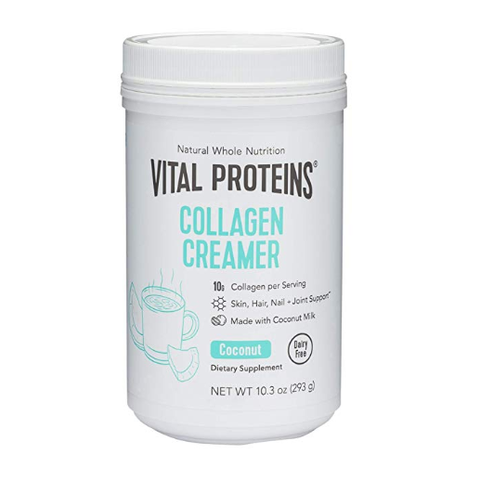 This creamer is an excellent pick for keto dieters. There are 4 grams of carbs and 1 gram of sugar per serving, but also 10 grams of protein, which is a great perk.