The ketogenic diet is super popular these days, but following it can be challenging. The plan requires a lot of diligence, as eating too many carbohydrates can knock you out of fat-burning mode, also known as ketosis. Keto dieters eat large amounts of fat, a moderate amount of protein, and only 20-30 grams of carbohydrates per day—or about half a medium bagel—to maintain ketosis.
The nominal amount of carbs allowed on keto makes it challenging to find snacks that won't screw up your diet. But nuts should be a go-to for any keto enthusiast, as they're high in fat without being loaded with too many carbs. If you're looking for the lowest carb nuts, add these to your emergency snack stash so you're prepared when hunger strikes.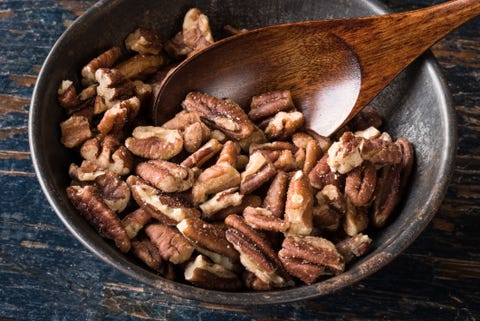 You can munch on an ounce, or about 19 pecan halves, for roughly 20 grams of fat and only 4 grams of carbs.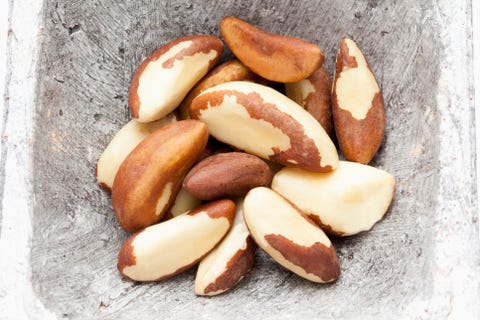 Brazil nuts likely aren't the first nut that comes to mind, but they probably should be at only 3 grams of carbs and 19 grams of fat per 1-ounce serving.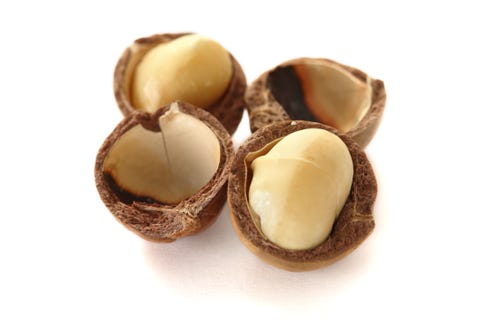 Snack on 10-12 macadamia nuts, about 1 ounce, for 21 grams of fat and only 4 grams of carbs.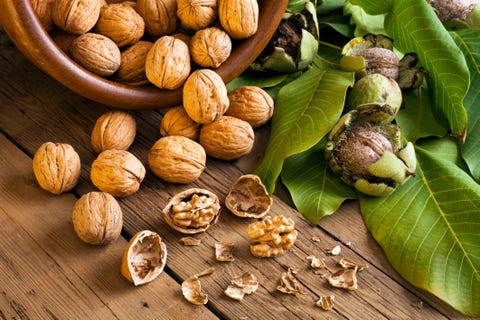 An ounce of walnuts doesn't even crack three grams of carbohydrates, meaning you can eat these pretty freely. A serving has nearly 17 grams of fat and 2.7 grams of carbs.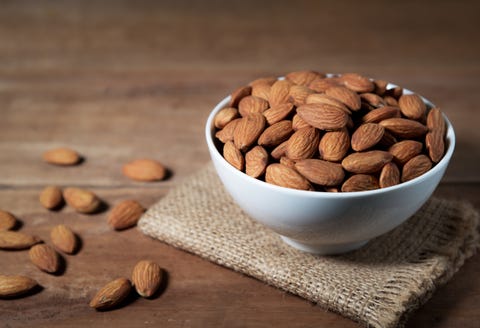 This popular snack has 14 grams of fat and six grams of carbohydrates in a one-ounce serving, so they are on the carb-ier side. But you can safely eat these while remaining in ketosis as long as you don't go overboard.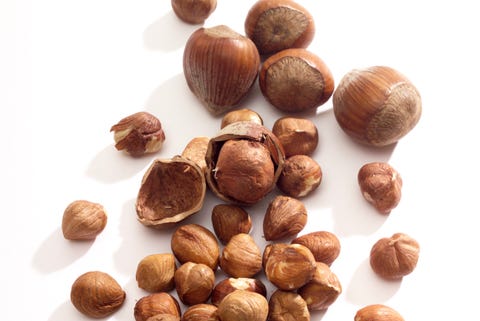 These are harder to find at the mini-mart than some other nuts, but it's worth hunting them down at the supermarket or health food store. An ounce of dry-roasted hazelnuts delivers about 17 grams of fat and 5 grams of carbs.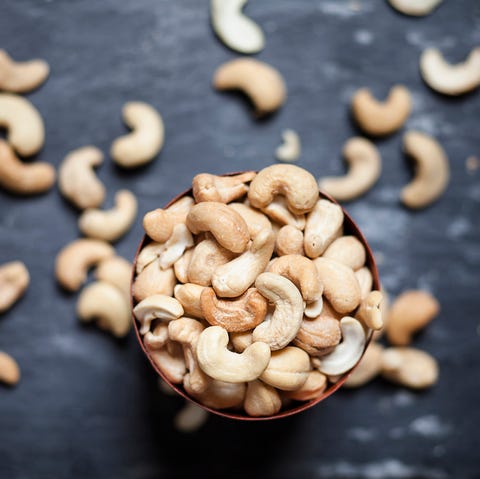 These buttery nuts are full of flavor and fat, which makes them a great keto diet snack. A one-ounce serving contains
157 calories, 12 grams of fat,
and 8 grams of carbs.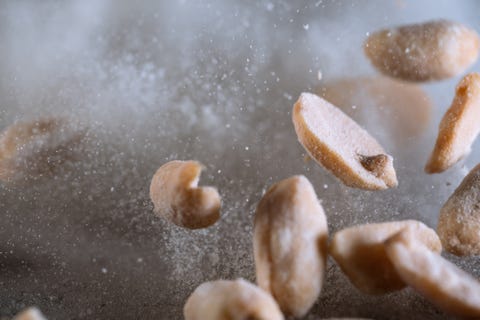 Yes, we know: peanuts are technically legumes, not nuts. That means they're hotly debated in keto circles. But if you're just looking at the carbs and fats and not at the larger debate, here's what to know: an ounce of dry-roasted peanuts yields about 14 grams of fat and about 6 grams of carbs.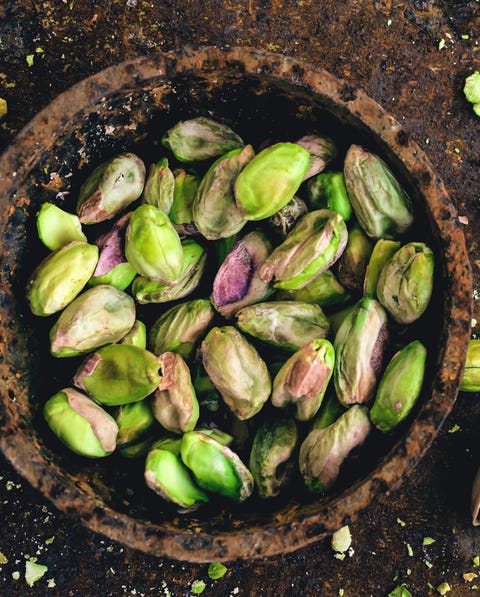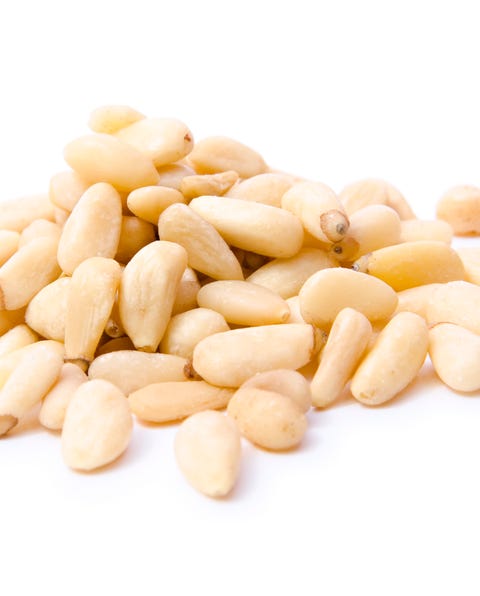 If you're doing keto this is one nut you might not be eating, but should. A one ounce-serving of pine nutscontains 191 calories and a whopping 19 grams of protein with just under 4 grams of carbs. Add them to salads and yogurt to up the fat content.