This especially trendy probiotic is known for supporting overall digestion, promoting healthy blood sugar, and even helping your body avoid yeast infections, says Dewsnap. Bonus: Since L. acidophilus also produces the enzyme lactase, yogurts containing it may be easier for people with dairy issues to digest (think of it as nature's Lactaid pill!). What's more is that studies suggest it may also reduce symptoms associated with irritable bowel syndrome, like pain and bloating, and reduce the itchiness and pain associated with eczema. Color me impressed.
And, no, you don't need to scarf down your yogurt plain to reap these benefits, either. With a little creativity, you can turn yogurt into a full-blown meal. (Trust me, you need yogurt topped with spicy chickpeas and lime in your life, stat).
Ready to treat your tummy and taste buds? Here are the best probiotic yogurts on the market, according to nutritionists
---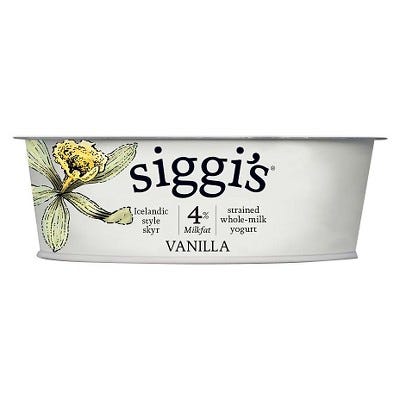 Vanilla Whole-Milk Yogurt Siggi's target.com SHOP NOW
1. Siggi's Icelandic Skyr
"Siggi's, an Icelandic style of yogurt called skyr, is creamier and thicker than Greek yogurt," says dietitian Leigh Tracy, RD. "It's also low in added sugar and contains live active bacteria to help promote gut health."
Per serving: 130 calories, 4.5 g fat (3 g sat), 11 g carbs, 60 mg sodium, 0 g fiber, 8 g sugar, 12 g protein
---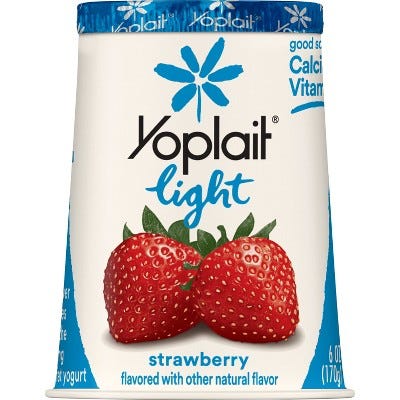 Strawberry Yogurt Yoplait target.com SHOP NOW
2. Yoplait Light
Dewsnap loves Yoplait Light's tasty flavors, especially the strawberry. Since they're plenty sweet, just go easy on sweet toppings like fruit.
Per serving: 90 calories, 0 g fat (0 g sat), 16 g carbs, 105 mg sodium, 10 g sugar, 5 g protein
---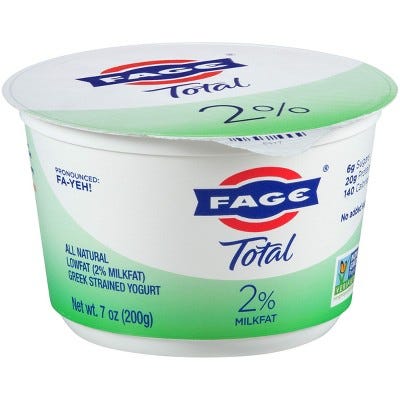 2% Milkfat Plain Greek Yogurt Fage target.com SHOP NOW
3. Fage Total
"Greek yogurt contains more protein than regular yogurt and has a thicker texture," says McGrane. Fage Total Greek Yogurt is a great swap-in for sour cream and works wonders in smoothies.
Per serving: 150 calories, 4 g fat (3 g sat), 8 g carbs, 65 mg sodium, 0 g fiber, 8 g sugar, 20 g protein
---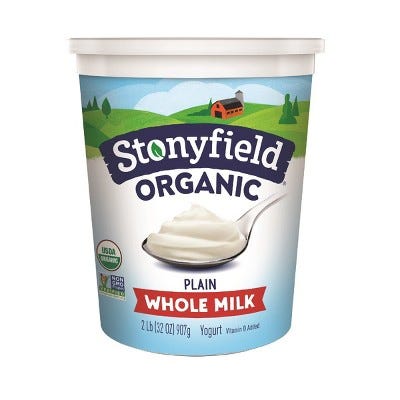 Plain Whole Milk Yogurt Stonyfield target.com SHOP NOW
4. Stonyfield Farm Organic
"Both [Stonyfield's] regular and Greek yogurts are non-GMO, free of growth hormones, and contain excellent sources of live active cultures," says McGrane. They also offer soy yogurt, which is a good source of probiotics for dairy-free eaters.
Per serving: 170 calories, 9 g fat (5 g sat), 13 g carbs, 125 mg sodium, 0g fiber, 12 g sugar, 9 g protein
---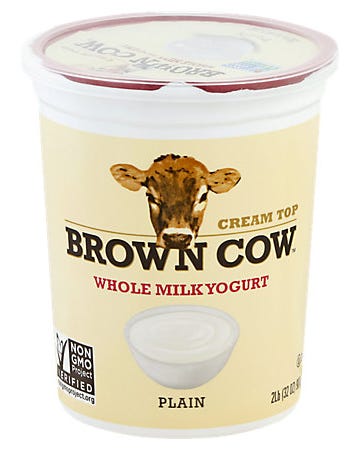 Plain Cream Top Whole Milk Yogurt Brown Cow safeway.com
What do you think about this article? Let us know your comment.
Source: Womenshealthmag