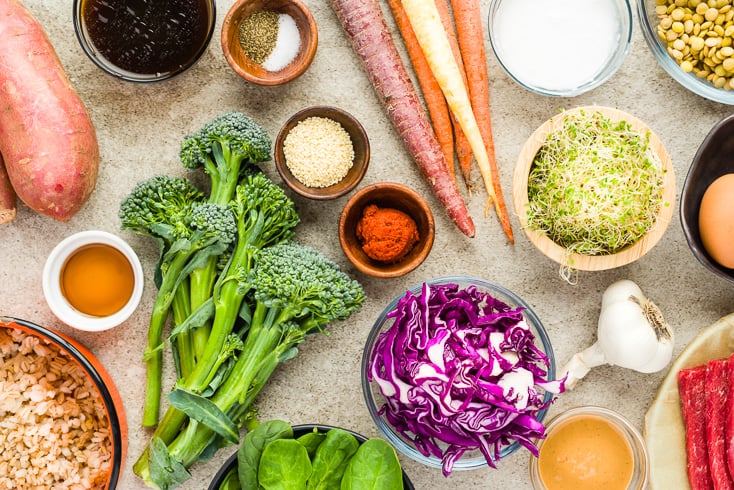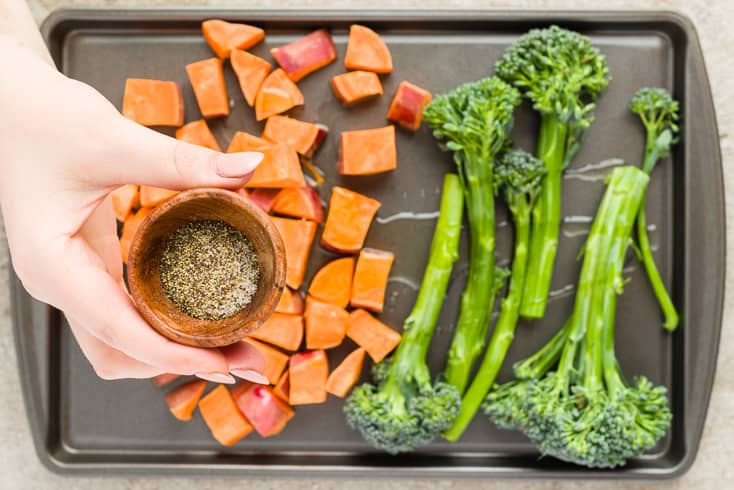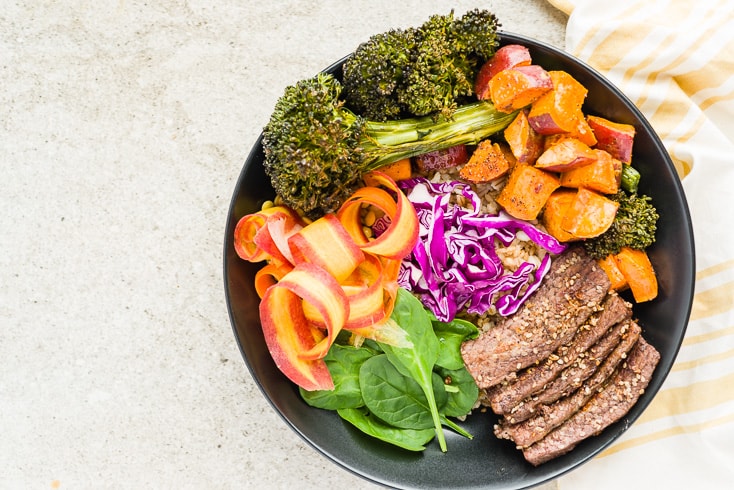 Have you ever heard the term "Buddha bowl"? The first time I did, I wasn't sure what to think. Was it a Buddhist tradition I hadn't heard of before or something like switchel, a drink that flew under the radar for years until hipsters revived it?
As it turns out, it's neither and yet both. A Buddha bowl isn't a political statement or something difficult and finicky to make. Instead, it's a fun, easy way of eating that's become one of my favorite ways of whipping up meals when I'm short on time but still want something delicious and creative.
What Is a Buddha Bowl?
But first things first: what is a Buddha bowl? You may have come across a Buddha bowl recipe on a café menu or seen them floating around Pinterest. Initially, the name "Buddha bowl" seems kind of random. But the folks at Epicurious have tracked down the origins. The cheerful, belly-loving Buddha you've likely seen at local takeout places isn't actually Buddha at all; he's a monk who lived a good thousand years later. Buddha would've been a slim guy who was too preoccupied with keeping himself feeling zen than focusing on his meals. (1)
He did, however, wander through the streets in the morning of whatever village he was hanging out in, carrying a big bowl. As he went past, locals would drop food in it as their donation and he'd eventually eat whatever was in the bowl. That's right … This was the OG Buddha bowl.
I love this type of recipe because, let's face it ­— meals are just more fun in a bowl! And while I've got my acai bowl and smoothie bowl recipes down pat, Buddha bowls sans Buddha are newer on the scene. They do, however, share similarities with other recipes that have become popular recently.
Are Buddha bowls the same as macro bowls? Not quite, although they share a lot of similarities. Like macro bowls, Buddha bowls usually have a mixture of complex carbohydrates, protein and healthy fats. But on a macrobiotic diet, which is where macro bowls are derived from, you steer clear of meat and eggs. With a Buddha bowl, you can certainly eliminate those ingredients if you'd like, but it's not a strict rule.
Buddha bowls are also similar to protein bowls which — as you may have guessed — are heavy on the protein side of things. But often, protein bowls go really light on the carbohydrates, even the good-for-you complex kind of carbs.
Buddha bowls, instead, are a little bit of all the different types of bowls. The good thing is there's no hard and fast Buddha bowl recipe. Instead, it's more of a concept. Buddha bowl recipes typically contain veggies, some sort of bean, a grain and a protein source. Because of how fluid Buddha bowls can be, they're very easily customizable for all sorts of diets, including vegan and vegetarian.
Making Buddha bowls can be a great way to stretch your food budget, too. When building a Buddha bowl, sticking to fresh, seasonal veggies means you can get more bang for your buck. I love opting for a variety of colors and textures — crispy carrots with softer spinach, for example, or crisp bell peppers paired with chewy peas.
The beans included in Buddha bowl recipes mean you're getting extra fiber and protein cheaply; lentils, chickpeas and black beans are favorites. For grains, you can really get creative. There's brown rice, of course, but here you could use quinoa, barley, millet or any other ancient grain.
While you can definitely keep your Buddha bowls meat-free, if you aren't vegetarian, adding meat is a good way to bulk up the bowl and add some extra flavor. If you have leftovers in the fridge, a Buddha bowl is a great way to use them up, too. And finally, a great dressing pulls the whole thing together for an Instagram-worthy, great-tasting Buddha bowl.
If you're confident in the kitchen, Buddha bowls are a nice way to get your inner chef out. But if you need a little guidance, this Buddha bowl recipe is an easy way to ease into the whole thing. Once you get the hang of this bowl, it's likely you'll branch out and make your own creations!
Nutrition Facts
This Buddha bowl recipe is brimming with healthy ingredients — in each bowl, you're getting barley, sweet potatoes, steak, eggs, broccolini, lentils, spinach and more. The dairy-free cashew dressing that's drizzled over it all will have you wishing you had a bigger bowl. Here's what you'll get in each Buddha bowl, including the dressing:
815 calories
54.05 grams protein
42.64 grams fat
65.84 grams carbohydrates
12967 IUs vitamin A (556 percent DV)
318.5 milligrams vitamin C (425 percent DV)
165.3 micrograms vitamin K (184 percent DV)
1.72 milligrams vitamin B6 (132 percent DV)
14.069 milligrams vitamin B3 (100 percent DV)
0.987 milligrams vitamin B2 (90 percent DV)
3.845 milligrams vitamin B5 (77 percent DV)
273.6 milligrams choline (64 percent DV)
1.42 micrograms vitamin B12 (59 percent DV)
0.632 milligrams B1 (57 percent DV)
How to Make A Buddha Bowl
Enough talking about Buddha bowls — it's time to make ours!
Start by preheating the oven to 400 degrees Fahrenheit.
Spread the sweet potatoes and broccolini on a baking sheet and coat with the avocado oil, salt and pepper. Stick the baking sheet in the oven for 20 minutes.
While the veggies roast, combine the sesame oil, garlic, beef and sesame seeds in a pan over medium heat. Cook until the steak reaches your desired color of doneness, or 8–10 minutes.
It's time to make the dressing next. Add all of the cashew sauce ingredients into a small bowl, stirring until they're well-combined.
When the veggies are roasted, the steak is cooked and the dressing is complete, it's time to start building your bowl! Divide all of the ingredients evenly among the bowls. I like putting the grains on the bottom and building up from there …
I save the more delicate ingredients, like the carrots and steak, for the top.
And of course, place the egg on top so you get that beautiful yolk running over the bowl when you cut into it!
When you've assembled your Buddha bowl to your liking, finish it off with the cashew dressing.
Total Time: 45 minutes
Serves: 4
Ingredients:
1 tablespoon sesame oil
1 teaspoon sesame seeds
1 teaspoon garlic, minced
1 cup barley, cooked (or quinoa for gluten-free)
1 cup carrot shavings
4–5 broccolini stalks
½ cup lentils, cooked
1 cup sweet potatoes, chopped
1 cup spinach
½ pound flank steak, thinly sliced
2 eggs, poached
2 tablespoons sprouts
¼ cup red cabbage
1 teaspoon sea salt
1 teaspoon pepper
Cashew sauce:
¼ cup cashew butter
1 tablespoon curry paste
¼ cup full-fat canned coconut milk
4 tablespoons coconut aminos
What do you think about this article? Please share the article and let us know your comment.
Source: draxe